South Jersey Electrical Contractor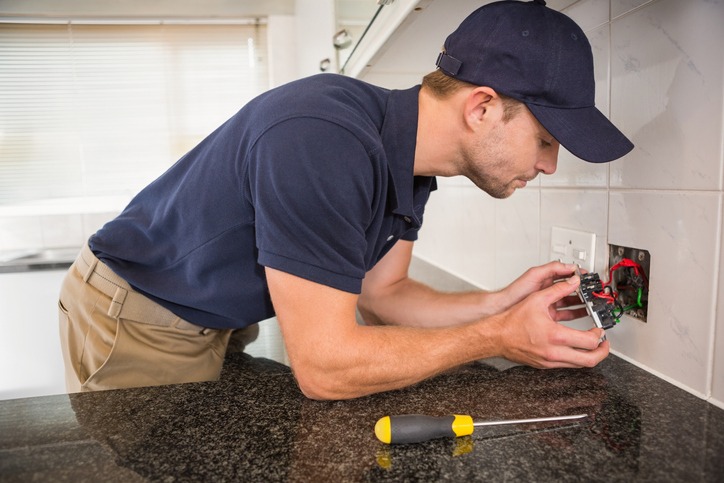 We are your number choice for a South Jersey electrical contractor. Our company represents two generations of contractors and thousands of satisfied customers. As licensed and insured general contractors, we provide electrical needs of commercial and residential customers throughout Southern New Jersey. Whether you are a homeowner or run a business, we can lend our expertise to you.
We want to make our team available for your electrical needs. With more than two decades in a variety of contractual talents, we are the pillar of property improvements and maintenance for South Jersey. We've seen all kinds of electrical needs throughout the area and it can be a daunting task to know what to do when problems arise. When these hiccups occur, you'll need professionals to step in and handle it safely and securely. If these problems go untreated and uninspected, you can risk your property facing dangerous repercussions.
We want to take your system and update it as best as possible. From entire designs to emergency service to simple replacements- we take care of it all. We believe in our community and have been committed to the residents for over 25 years. Contact us today with your contact information and a brief message citing what you need and we'll be sure to consult with you as soon as possible.
We use only experienced and licensed SOUTH JERSEY electricians to perform a host of electrical services for our clients including:
• Service Upgrades- This includes the line side service entrance cable, meter base, weather head, load side service entrance cable, the grounding and bonding system, and, of course, the electric panel itself.
• New Outlets
• Panel Replacement- when damaged or exposed wires can cause fires in your home and lead to the loss of your breaker box, it's best to replace the entire electrical panel when these issues come to your attention.
• Electrical Design
• Voice/Data/Fiber
• Emergency Services- Regular electrical inspections can prevent issues such as tripped breakers and wiring issues.
• And Much More!
We have experienced a rapid growth in the last 5 years thanks to customer referrals and our great team of professionals. By using our team, we guarantee satisfaction. Everything you need regarding your electric services will be entirely taken care of by the hands of our dedicated team. Trust in our technicians that have always been reliable. Our services will make all the difference.
Do you have electrical work that needs to be done? If so, we have the answers. Contact us today to get the best South Jersey electricians to work for you.